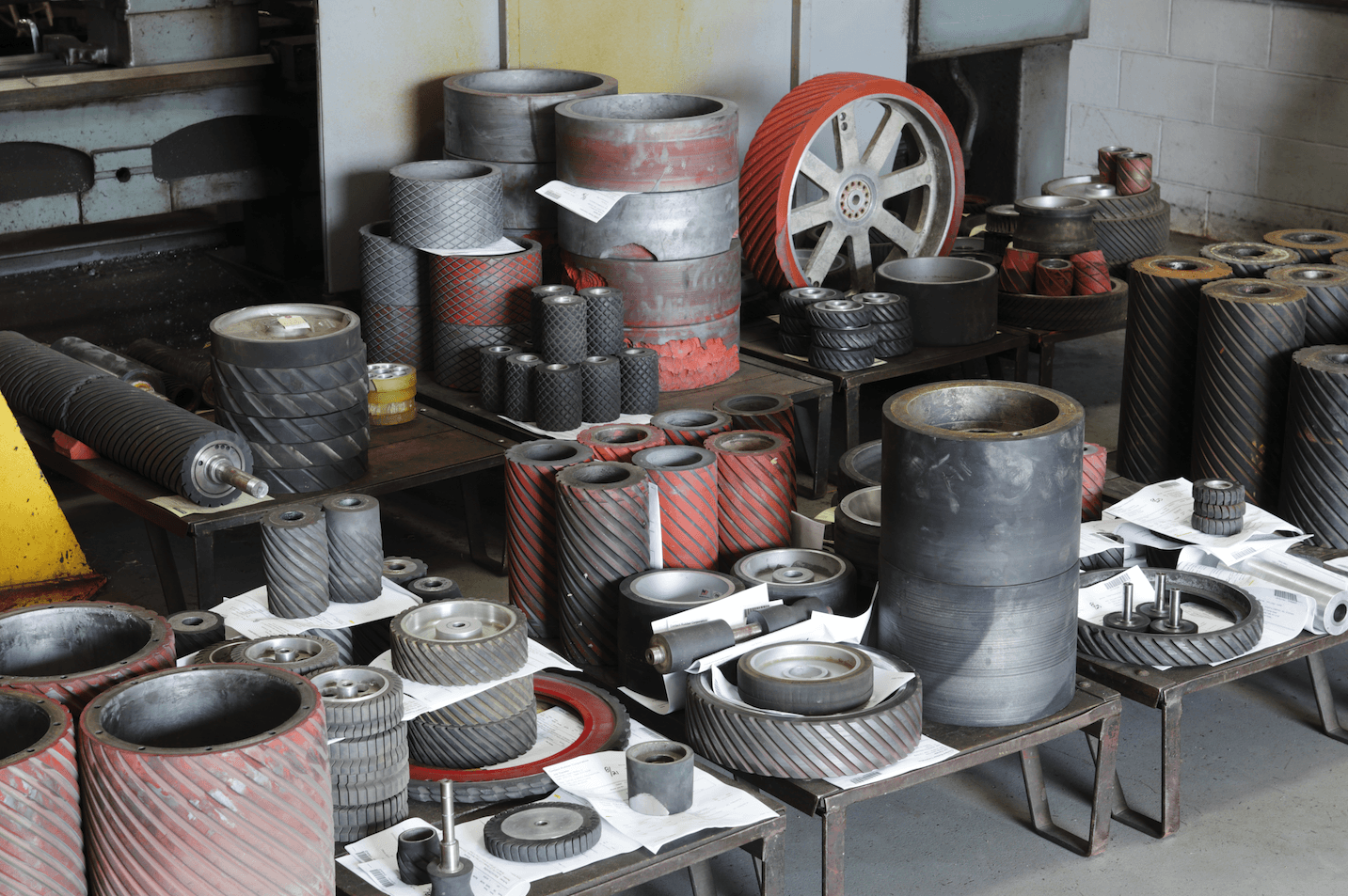 Roller recovery services for wide belt grinding, sanding, and finishing machines are our specialty.
All types of wheels, especially contact wheels, are recoverable at significant cost savings. First, wheel cores are inspected for bore wear and can be repaired if necessary. Next, all recovered wheels are precision ground and balanced which assures that they will perform as well as a new wheel.
The covering material of worn wheels and rollers, as well as any grooving configuration, can also be duplicated.
In addition, Contact Rubber offers rubber compounds available for heat resistance, abrasion resistance, and high-release properties. We also have a full range of rubber hardness from 15 durometers through 95-100 durometers.
All recovery services include:
A core inspection and repairs if necessary
Precision ground rubber diameter concentric with bearing journals
Helical grooving and dynamic balancing
Additional contact roller or sanding drum recovery services include:
Core and shaft repair
Dynamic balancing
Roll covering recommendations
State-of-the-art grinding, serrating, and balancing equipment
Use our online form to request a quote for new rollers.
Read our case study covering Premature Edge Wear On Coated Abrasive Belts.